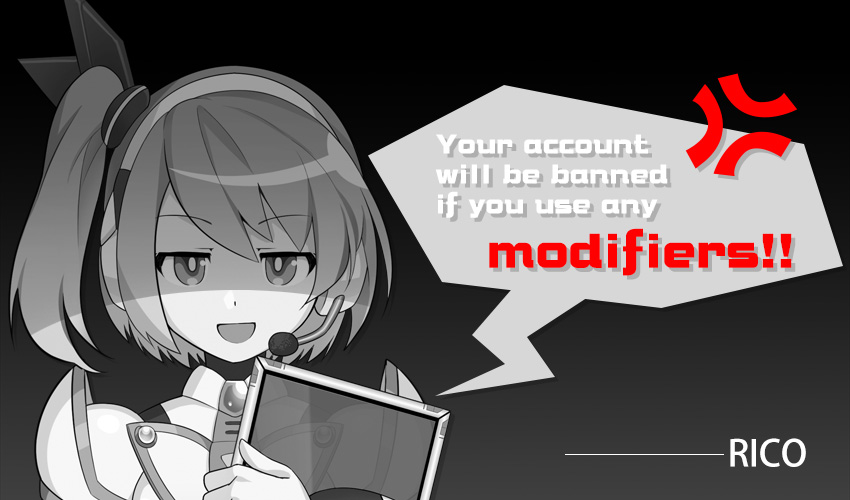 Dear Players,
Due to the current usage of illegal programs in-game and to give players who support ROCKMAN X DiVE a fair battle environment,
the players who have used illegal program are all banned permanently.
We apologize for the usage of illegal programs that ruin players' enjoyment of the game!
Using illegal methods in-game is something we will not allow!
In addition to our watch-out, players please also help us. If you see any irregular behavior in battle mode, report through the customer service system.
We will look through the info carefully and ban players if illegal actions are indeed confirmed.
We are again, very sorry for some usage of illegal programs that hurt players' enjoyment of the game!
Banned players' list:
| Server | Name | PlayerID |
| --- | --- | --- |
| 1 | ULT.Bass!! | Y7D9GKVR |
The team hopes other players will help report any illegal actions in-game by providing
player nickname
and
ID
(with screenshot preferred).
You can report by going to "Settings", "Game", and "Report a Problem". Our staff will take care of these issues.
The location of "Report a Problem" is as shown in the picture below: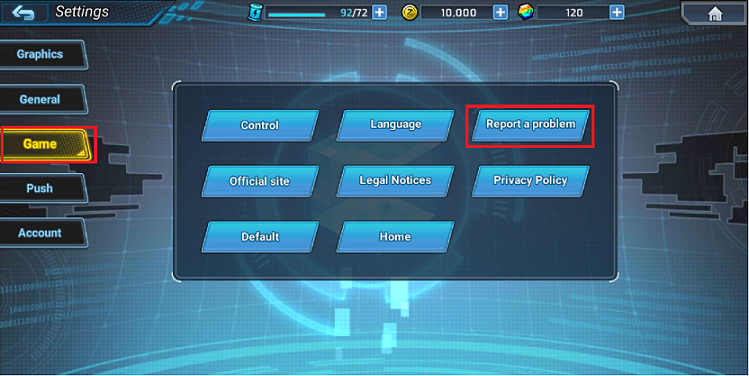 From,
ROCKMAN X DiVE Team