Dear players,
The game is expected to undergo maintenance at 2020/07/16 14:00 ~ 16:00 (UTC+8) to update the game.
You will not be able to log in to 《ROCKMAN X DiVE》 during the maintenance period.
◆
Maintenance Time
2020/07/16 14:00 ~ 16:00 (UTC+8)
We apologize for any inconveniences that might cause you during maintenance period.
◆
Event Update

【Summer Carnival】series event
1. Vigor Capsule 1 FREE draw everyday
2. Summer Jakob Orbital Elevator ChallengeⅠ
3. Event 3(coming soon)
4. Event 4(coming soon)

【The Savior has Come】Limit Event
*Special Notice: Please keep your AP so you will be able to join the event when it started.
◆
Update Content
Jakob Orbital Elevator new Level released
◆
Capsule Update
【Vigor】Capsule Launch
*Reminder
To protect your character data, Please make sure you bind your account using social media accounts or set a transfer account code
before the update.
You might lost your data if you execute the game without binding your account, under this condition,
there will be no way to restitute your data.
To bind your account, please go to the "Settings" and find the binding function in the "Account" block as the following picture shows.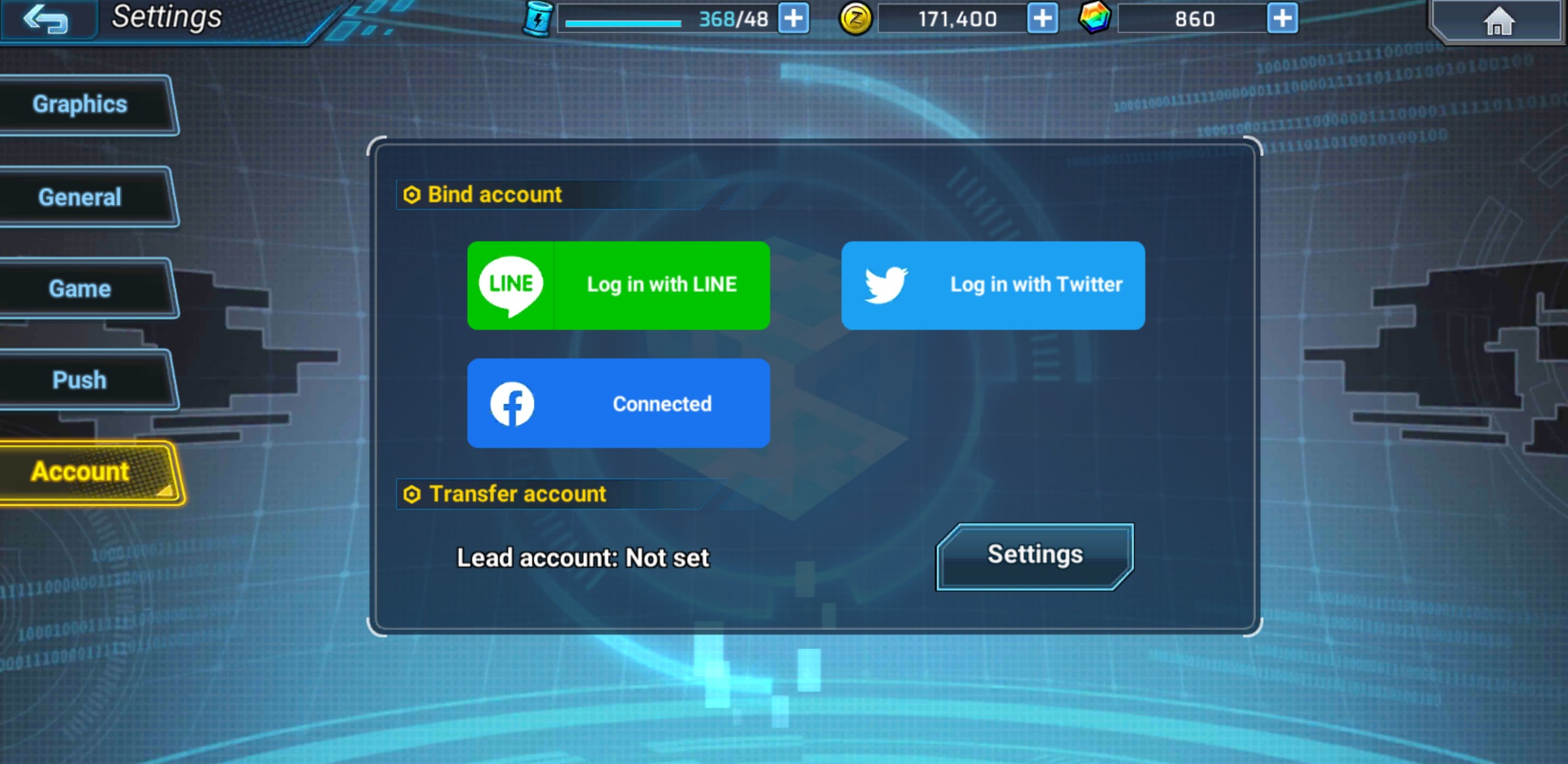 If you forget the password of your Transfer account, please contact our customer service and provide your Transfer account, we will provide an one-off password to help you get your account back.
Sincerely,
《ROCKMAN X DiVE》team.