1.Where to get Player EXP?
(1)Complete tasks in "Mission".
(2)Complete "Story" Levels. (Don't forget to use "Skip Dive" to quickly get rewards and player EXP)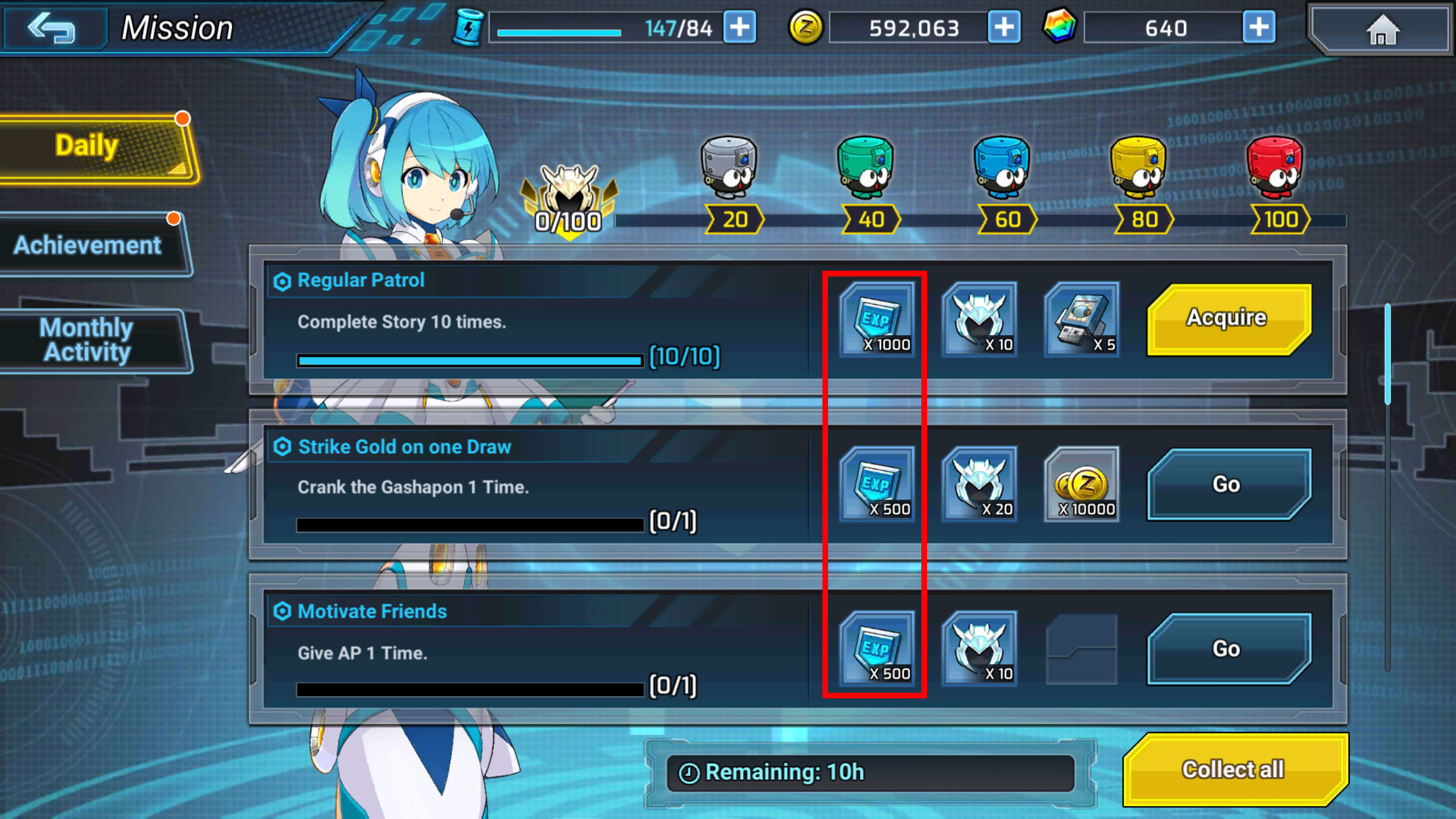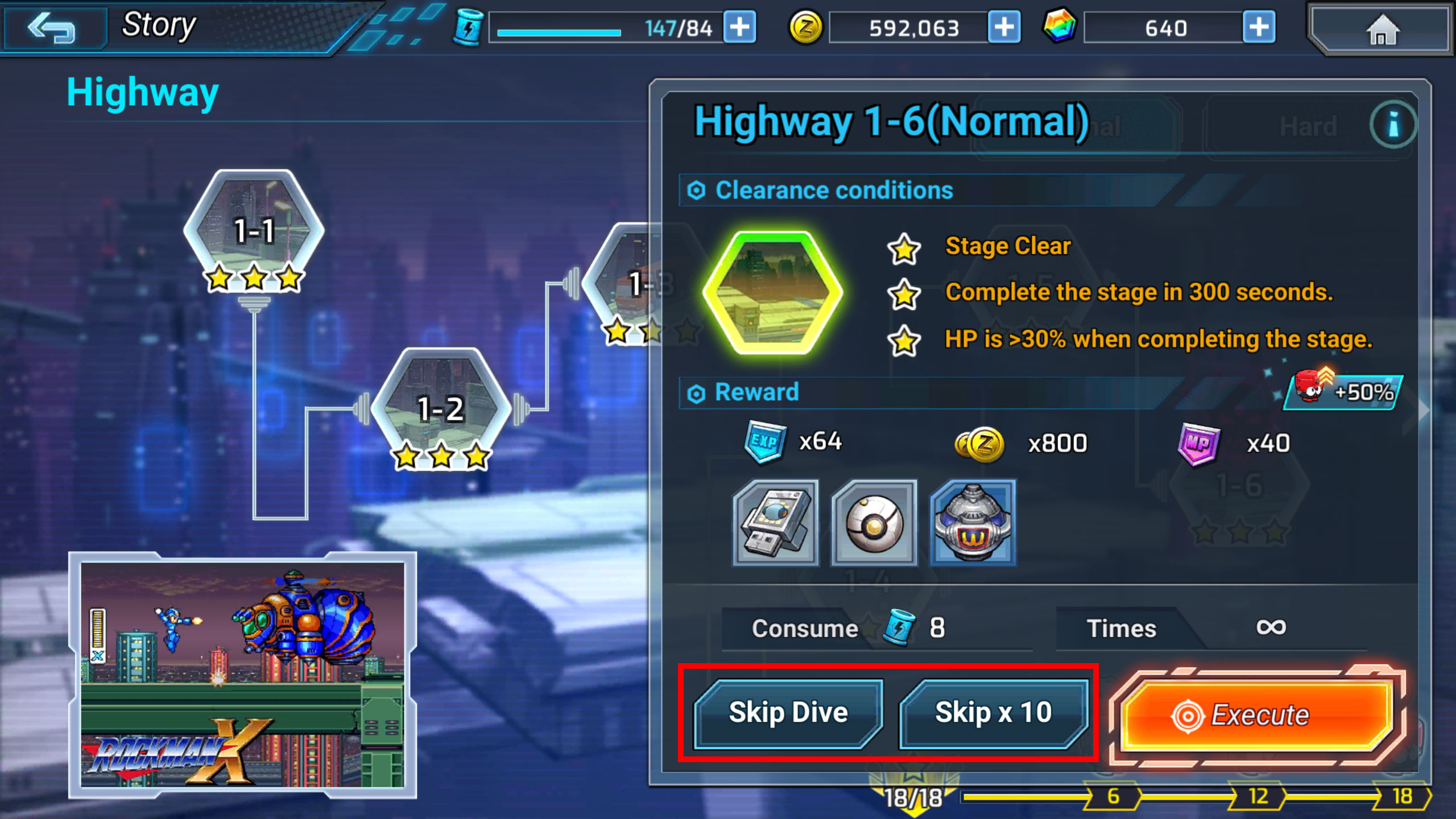 2.Where to get AP?
AP is the most important item to gain player EXP!
(1) Get a total of 240 AP in the "Lab's" "Items"
(2) Get and send AP through "Friend". You can get AP presents from 10 friends each day. (Go and add some friends!)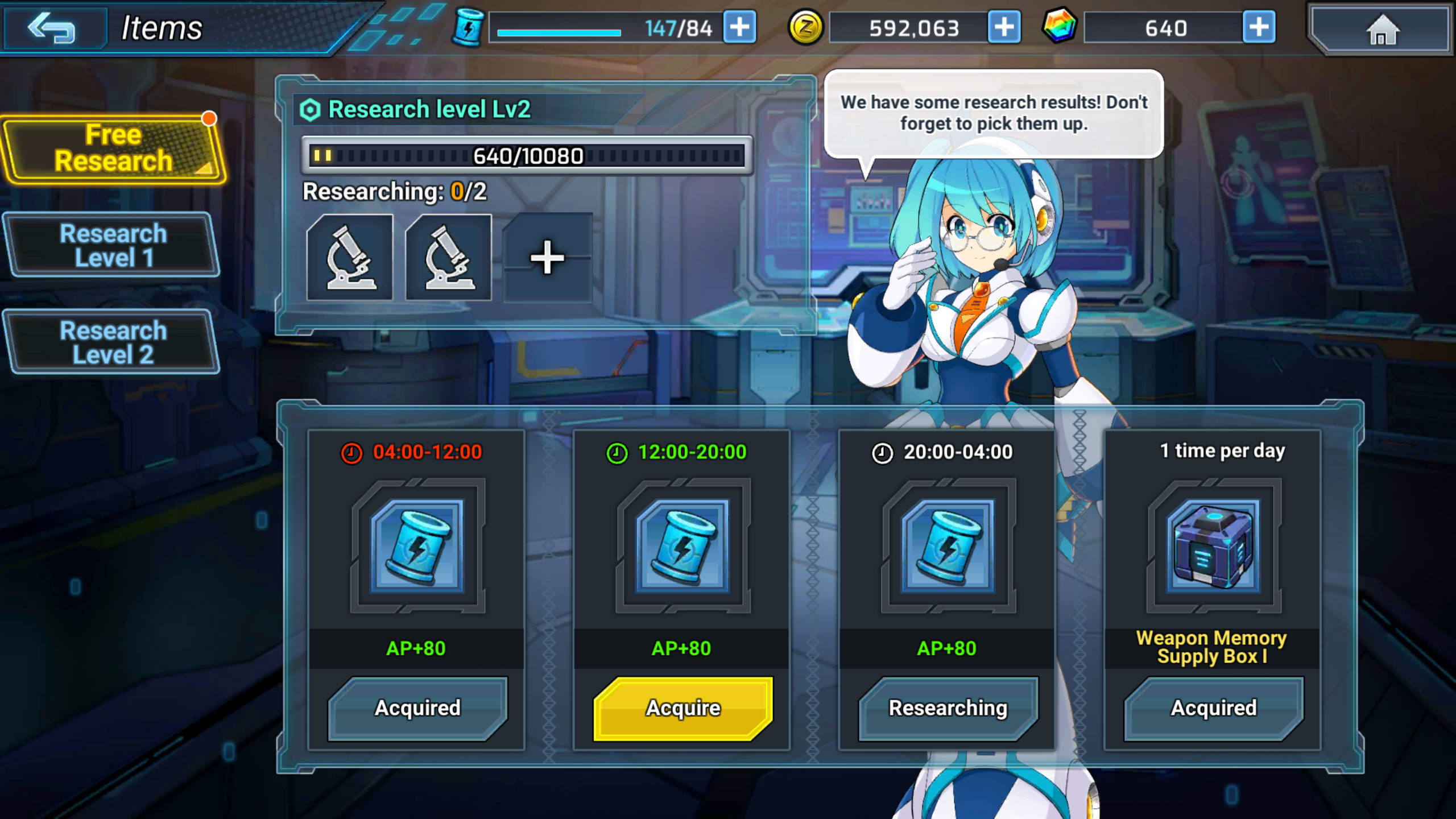 3.How to Raise Total Power?
"Weapons" are the most important aspect to raising your total power. Remember to equip "Main Weapon" and "Sub Weapon" when executing levels.
Pick two of your most-used weapon to strengthen by these methods:
(1) Level Up: Use "Weapon EXP Programs" which drop from Story levels.
(2) Upgrade: Customize your weapon stats from "HP", "Attack", "CRI", "Luck", and "HIT". Proficient memory cards which are used to turn into proficiency points can be gained from Story levels.
(3) Skill: Use "Skill Points" to upgrade this. Skill Points can be gained from official events or bought through the Shop.
(4) When strengthening your weapon, remember to cultivate both your main and sub weapons!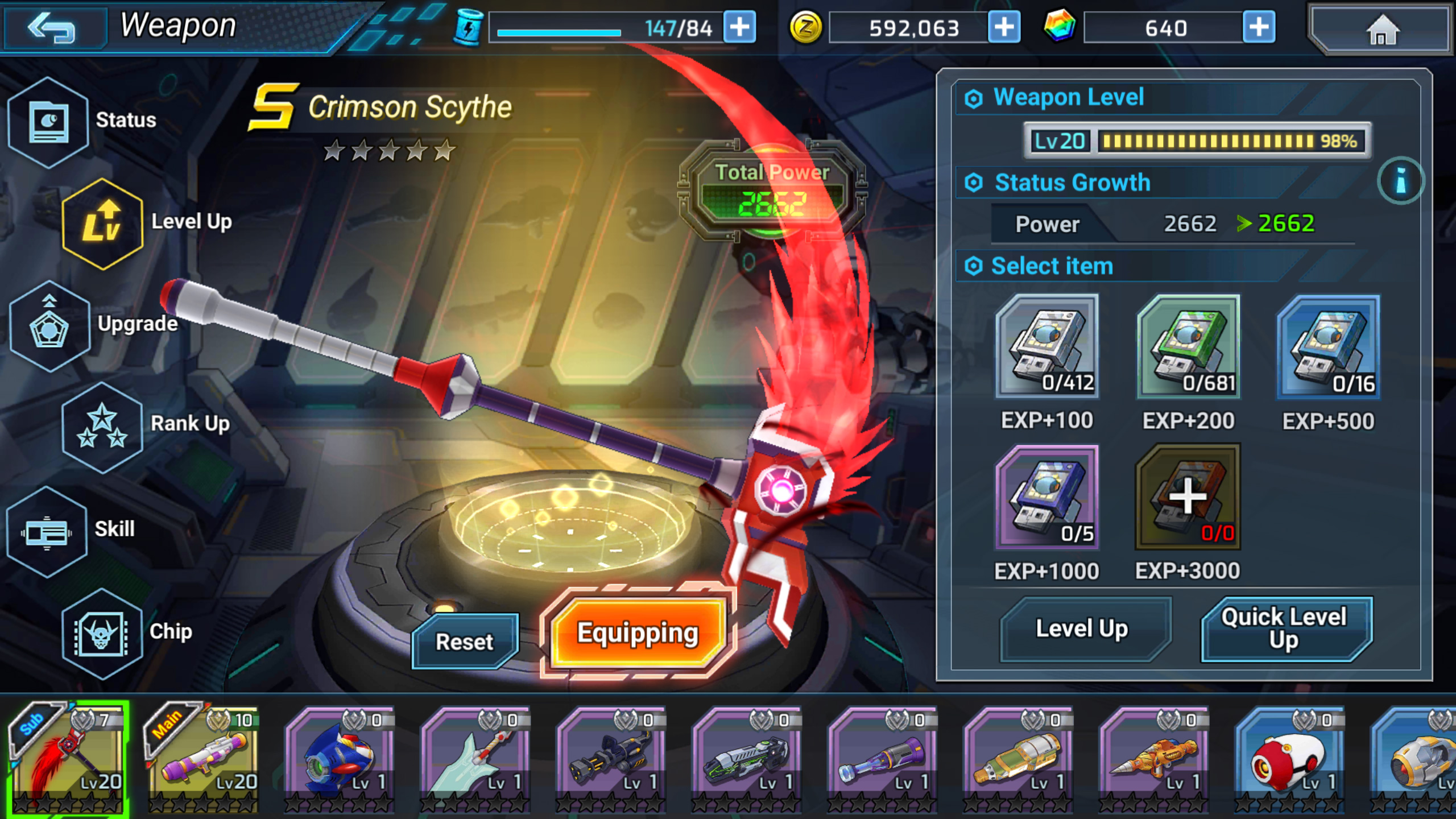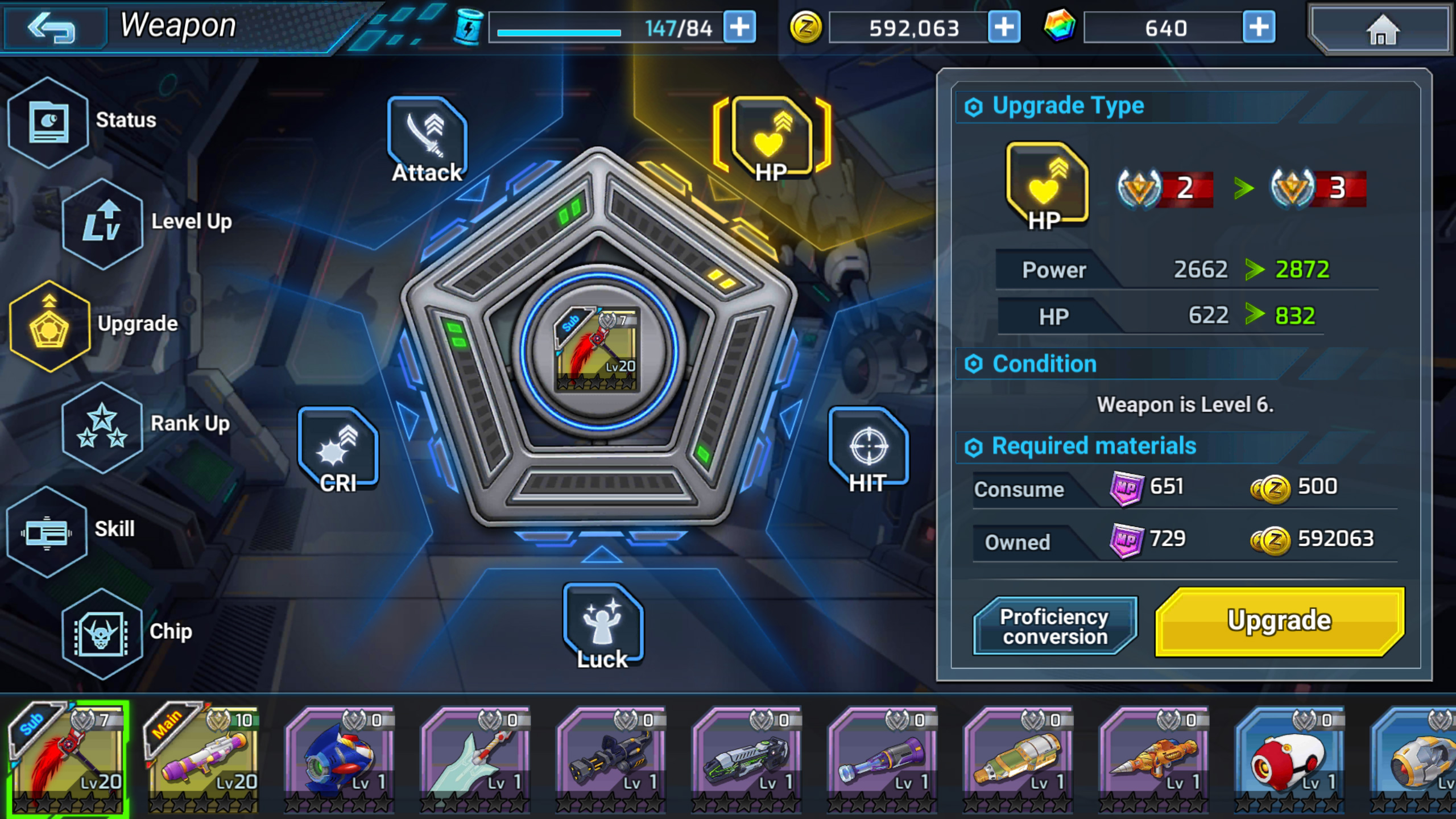 4.Small Tip: On the main screen, click on the left arrow to enter "Gallery". Each character and weapon has different goals. When you achieve the goal, you can level up your total power~